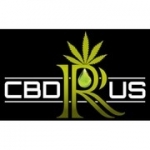 Profile
CBDRUS Ltd is a company that have evolved from supplying e-liquids to the electronic cigarette industry for the last 3 years and have now expanded their range to CBD products.

We strive to find the finest CBD suppliers in the current market.

We also go that one step further and make sure that none of our CBDRUS range contain Ethylene Glycol or Diethylene Glycol.

Our stringent batch control ensures full accountability and all our products come with batch numbers and expiry dates.

Our knowledge and setup makes us the ideal partners for all your CBD needs.
Add rich content via our editing tools
Remove ads from your listing
Appear more prominently in search results